Penname:
Shelndrea [
Contact
]
Real name:
Elizabeth
Member Since:
25 Jul 2010
Membership status:
Member
Bio:
I have been an educator and performer for years. I come to fan fiction as a neophyte, but I have truly enjoyed reading it and now am enjoying writing it.
[
Report This
]
<
Stories by Shelndrea
Summary: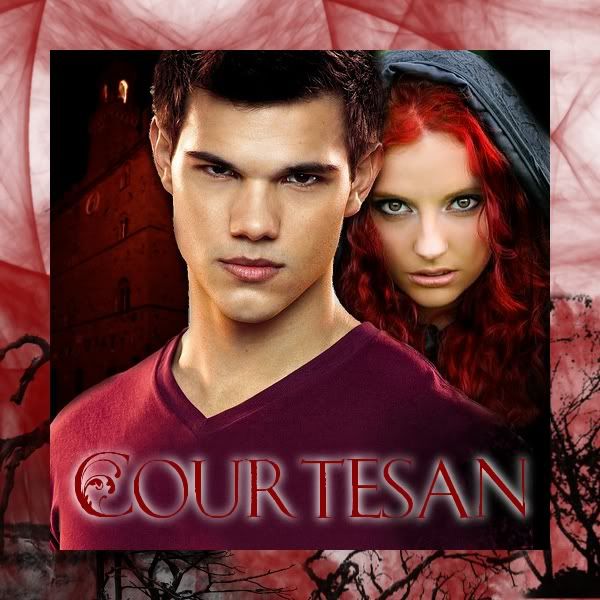 Nessie is a girl taken from her home to be a slave of Volterra. She is purchased by Edward Cullen and his wife, Bella. They find her a delight and make her a useful member of their life, even gifting her to Edward's captain of the guard, Jacob.

Jacob accepts Nessie as his personal slave, but as each day passes he realizes that his affection for her is growing. She loves him, and he her. However, her status as a slave means that he can not truly honor her by sharing his life with her as he wishes.

He knows to have her as his life partner he must free her, but he fears losing her if she is free to choose.

But before he can move to free her she catches the eye of Caius, the nephew of Volterra's ruler. Caius is a cruel and sadistic man who has never failed to get what he wants and he wants Nessie.

(The story is in process of being re-written and fleshed out)
Categories:
Canon Pairings
,
Twilight
Characters:
Renesmee/Jacob
Genre:
Romance
Language:
English
TWCS Romance Contest:
None
Series:
None
Chapters:
35
Table of Contents
Completed:
No
Word count:
148152
Read Count:
5791
[Report This] Published:
06 Dec 2011
Updated:
23 Jun 2012
The In-between
by
Shelndrea
Rated:
M
[
Reviews
-
50
]
Summary:
Volturri have departed and life goes on for the Cullens and the pack. Renesme is growing up and Jacob is growing deeper and deeper in love. Their love is magical, but how with the magical world respond to it. What happens when Nahuel returns to fight for his percieved destiny? And can the Volturi survive a betrayal and a parting that will ally some with the Cullens and make others forever their enemies?
I have the best Beta- daring2believe...You rock girl!
Thank you Moonlit-Dreams for the amazing banner!!!
Categories:
Twilight
,
Canon Pairings
Characters:
Renesmee/Jacob
Genre:
None
Language:
None
TWCS Romance Contest:
None
Series:
None
Chapters:
27
Table of Contents
Completed:
Yes
Word count:
50993
Read Count:
1979
[Report This] Published:
25 Jul 2010
Updated:
04 Nov 2011