Penname:
hkimberly [
Contact
]
Real name:
Heather
Member Since:
10 Mar 2010
Membership status:
Member
Bio:
What to say....what to say....
I am a stay at home mom to an adorable four year old boy, and a five year old dog. I am in my early thirties and should know better! HAH!
Random Text will be updated around three times a week. Maybe more, maybe less as I have a very active four year old! :-)
Teasers, if interested, will be posted on my facebook account: http://www.facebook.com/hkimberlyff
[
Report This
]
<
Stories by hkimberly
Random Text
by
hkimberly
Rated:
NC-17
[
Reviews
-
190
]
Summary:
Isabella spends her days surrounded by the corporate world, and her nights are spent wallowing online. Living but not living. Will the man of her dreams find her? Will she find him? A story about love and how it all started- with a random text.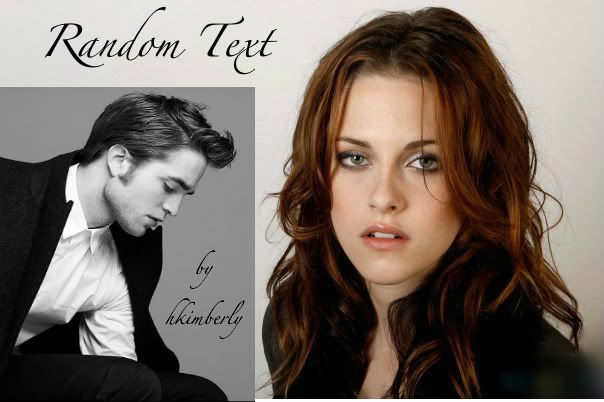 Categories:
Canon Pairings
,
Twilight
Characters:
Bella/Edward
Genre:
Romance
Language:
English
TWCS Romance Contest:
None
Series:
None
Chapters:
19
Table of Contents
Completed:
No
Word count:
45434
Read Count:
20080
[Report This] Published:
22 Feb 2012
Updated:
26 Aug 2012